Media – June 4 2015
---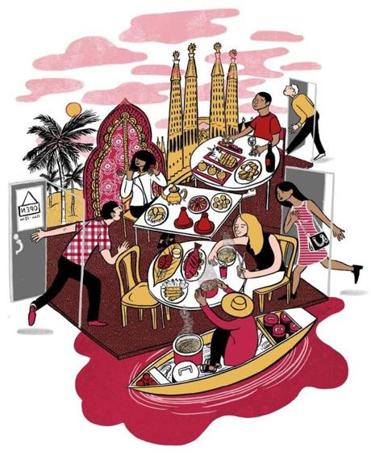 Tastes of the world are close to home
Feel like you want to go somewhere but don't want to go far – now that the weather's so gorgeous your Facebook friends in Florida are jealous?
How about taking a culinary trip around the world without leaving the Boston suburbs?
We're talking everything from exotic, Anthony Bourdain-worthy fare to excitingly different dishes with flavors that are both new and instantly comforting. We've got them all in the Hub: Nepalese, Taiwanese, Middle Eastern, Peruvian, Thai, Spanish, Ethiopian, Caribbean, Filipino, Cuban, Moroccan, northwestern Chinese, and many more.